In my sleeping bag now, with a torch on my head. I believe the tight elastics around my head will make the headache go away. I can't sleep. And two symptoms for altitude sickness are; headache and sleeplessness. I'm in the Himalayas. To make time fly I write here again: The 9 highlights, in no particular order, of my life for the past months.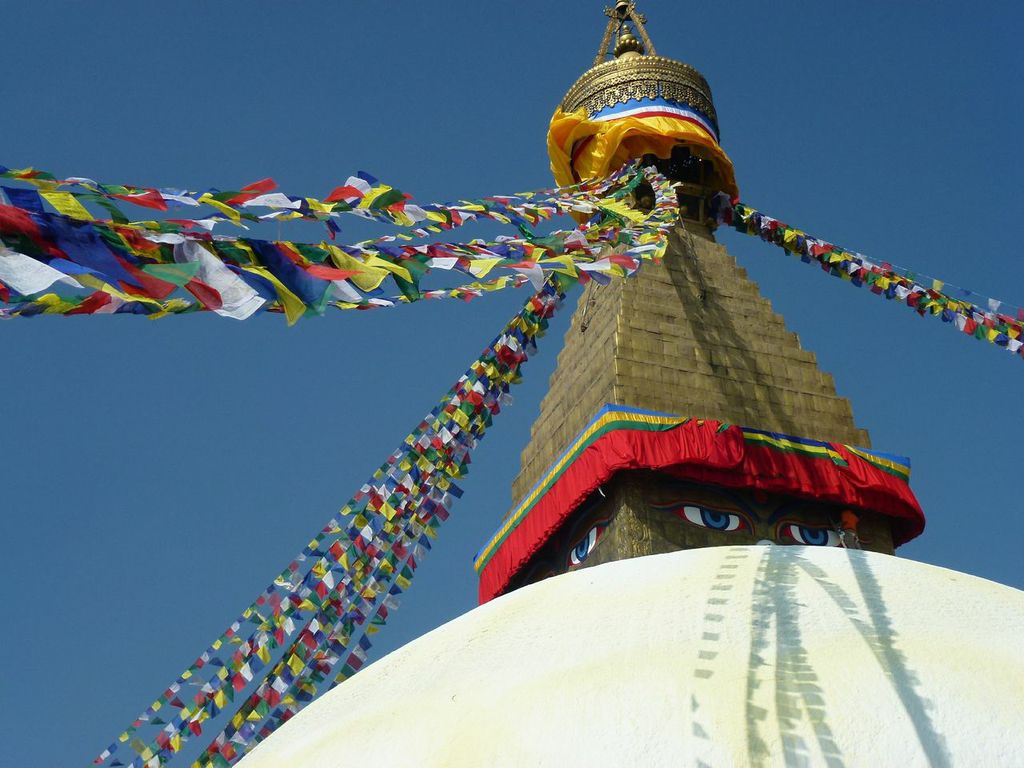 The 10th highlight was to see my niece Sara for the first time…
1: After long negotiation rounds with Asanga I decided not to move to Sri Lanka. A marketing directors- position at the Anilana hotel chain sounds fancy, but it wasn't so easy. Even the negotiation of the employment contract was seriously difficult and I realized it would be too hard to get things done over there, which was my main motivation for the job. However, I have volunteered to give my advice from Norway if they sometimes want my opinion on the marketing. And we're keeping in touch.
2: I've spent a lot of time in the Norwegian mountains, including a week-long trek; a photo-job for the Norwegian tourism. The job was perhaps small, but the experience was mind-blowing. It's fascinating that Norway is still one of my absolute favorite places to travel in, after all those times in all those foreign paradises. The Norwegian nature is just out of this world, so many untouched pearls, so serene.

3: My friend Maggie and I packed her car with kitegear, a tent and a champagne she had saved since her 15th b-day. We drove to the beautiful neverending beaches of the Danish coastline, the cold Hawaii. I was in the midst of negotiating with Asanga, but could practically be anywhere as long as I had Internet. So while borrowing Maggies car to a wifi-spot, an old fellow of a bus driver backed up, in full speed, into the car. There was no doubt what happened, but he refused to admit his guilt, and noone in this small village wanted to witness against their busdriver for 40 years. He even called his local police-friends and reported that I had "threatened" him! What a nightmare in heaven. Luckily he later admitted his guilt to the insurance company…


4: I made a surprise "french evening" for my mum. When she was away for a few hours, my parents apartment was decorated in red, white and blue. There was a canvas for my mums girlfriends to unfold their art on, a singing lady to entertain with Edith Piaf, my father to accompany her with the piano, and Amelie projected on the bathroom-wall. And last but not least I got culinary help from my lovely michelain-chef friend, Kaja. Merci mon amour!

5: My father and I had our first weekend together just the two of us, traveling through the roots of the Kveim's. We traveled through the woods of our family, through time and history.

6: More family gatherings. Say cheeze to my crazy folks!

7: I saw one of my favorite bands, The Killers, in an almost private concert in a small venue in Oslo. Ok, that's probably of no interest for you but a BIG deal for me.

8: I've also been a short trip to Switzerland. The reason for that may be revealed later on…
9: And lastly – Nepal. I have worked on a few projects lately but will start working full-time from January on, so I am maxing out two more months of this adventuretripp. It has started with a three weeks trek in the Annapurna of the Himalayas, the Western region of Nepal.
I'm still not tired, I still have a headache and in a few days the plan is to reach the 5450m high Thorong La pass. Crossing my fingers for that…